Content

Strategy

Plan and execute content to create a multichannel Marketing presence
Amplify your in-house team with ours to create effective content strategy and conversion content projects that nudge the buyer through every stage of their journey.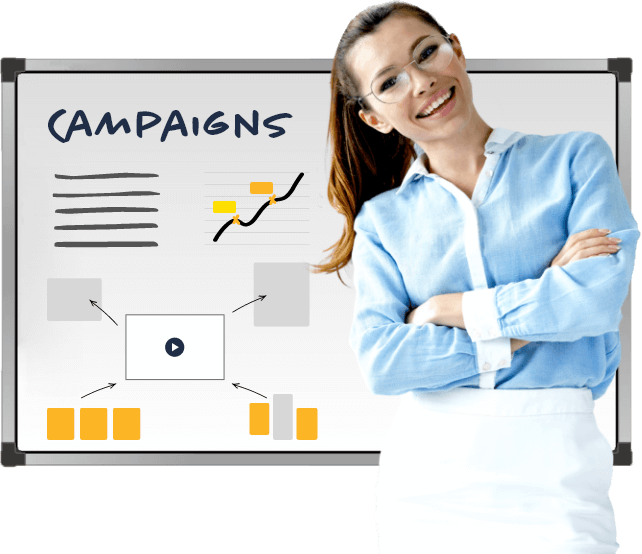 To convert the visitors you need to drive traffic. Let us help create engaging content on social media and community channels to build your brand, build demand, and build your fans in the process.
Sales

Enablement

Build scalable pipeline and reduce ramp time for new hires
Ensure your Sales Team is enabled with content and documentation they need to help them improve pipeline velocity and close deals quicker.
Startup Marketing
Packages
For budget-constrained SaaS companies needing to get their brand out there and amplify Sales efforts, we provide content with the right activities to leverage, the best sequence to implement, and the exact timing to create traction in the market. For a fraction of the cost of an FTE.
OUR GOAL IS TO GROW YOUR BUSINESS
With Content Your Buyer is Craving
Anticipating someone else's needs is 90% of the challenge.
The only way to do this is with great content that speaks to what your buyer is searching for, knocks down objections, provides the key details they need to make a purchase decision, and nudges them forward every step of the way.
Whether it's out there on your website, a Marketing Campaign landing page, email sequence, downloadable case study, or internal to your organization (like a Sales Playbook), RevvSpark creates goal-oriented content that converts and hits your KPIs.
Landing page conversion improvement
We deliver customized solutions that fit each unique business, creating long-term value for our clients.
RevvSpark has a world of knowledge in marketing and sales and is able to deliver high quality work at all altitudes (from strategy to tactical operations). They gave us insight into our growth and sales strategy and rolled up the sleeves to get the work done.
RevvSpark really cares about the success of your business. They are invested in their customers and are thorough and thoughtful in their feedback and suggestions. Since we started with RevvSpark our online sales are up 80%!
RevvSpark's advice in my business helped us sign on new strategic partners and expand our product portfolio. Our new
clients, partners, and distributors love our new branding strategy and we have experienced incredibly strong growth from implementing it. And it's all thanks to RevvSpark's advice.
To ensure each project's success, we apply our proven SPARK™ framework to seamlessly work together with your in-house resources.
Strategy
Develop the strategy for your project aligned with business goals and channels of focus.
Plan
Create a plan to achieve the strategy and all the pieces necessary to execute.
Assessment
Through the lens of the Plan, analyze past and present state of your business, identify gaps needing to be closed in order to execute, and set a timeline.
R & R
Assign roles for the Project and determine the metrics, tracking methods, and responsibilities to achieve them.
Kickoff
With a scalable kickoff and launch strategy we begin your project and implement continuous iteration to improve.
RevvSpark B2B growth experts act as your outsourced strategic partners to drive conversions and engage your target buyers.
B2B Growth Marketing Lead
B2B Conversion Copywriter
Video & Motion Graphics Editor
Content Marketing Strategist
Conversion Content Creator
Graphic Designer