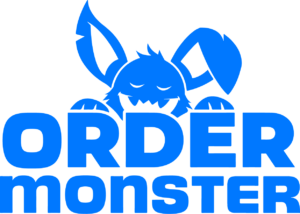 Enable the

Sales Team

Create consistency, and set things up right
Before increasing lead flow, you have to be set up to sell effectively. With 7+ years designing Sales processes for mid-market to enterprise Sales, including PLG, 2-step Sales assisted, and ABX – I ensure that your CRM is tracking activities, data, and engagement correctly. I optimize entry/exit criteria, ensure clear qualification, steps at each stage, scoring & grading, fill data gaps, and create Dashboards to track front-end Lead flow all the way through to Customer renewal and upgrades. I provide documentation and identify what's been working, where there's friction in the Customer Journey, and the messaging and tactics your team can use to scale Sales.
Create Comprehensive

Marketing Touchpoints

Pull everything together to unify efforts across all inbound channels
Now that Sales is set up for success, I focus on designing full-funnel Marketing to support the go-to-market motion. I audit every user acquisition campaign to identify the effective channels where your audience obtains their information and makes purchase decisions. I then create, set up, and optimize every customer touchpoint, including social media profiles, websites and landing pages, emails, and profiles on search platforms like G2 and Software Advice/Gartner that resonate with your customers' needs.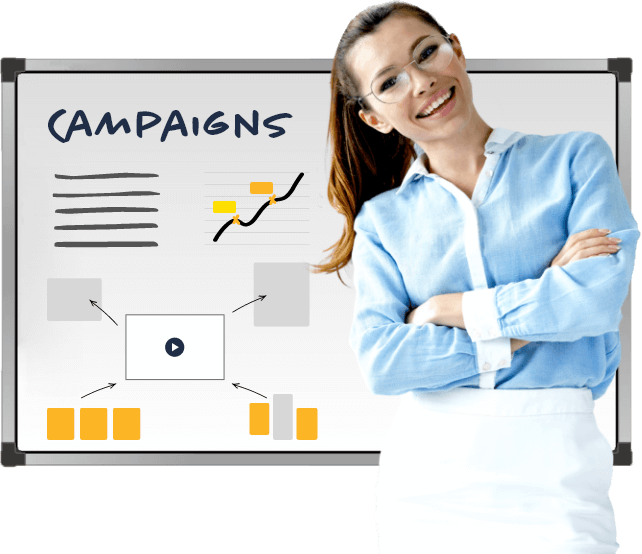 Run User Acquisition

Campaigns

Define the who, what, and how for user acquisition
Finally, I create and execute a custom growth plan based on your targets, audience, product, past successes, and go-to-market methods, supported by the custom assets and touchpoints from the previous work. Includes tactical multi-channel campaigns across email, social media, paid ads, newsletter marketing, content marketing, SEO, community marketing, product launches, and more. We start with benchmarks and add target KPIs, then execute against them for the next 90 days of growth.
MY GOAL IS TO GROW YOUR SAAS
For Your Unique Product and Audience
Every solution, in every market, is different. What worked 10 years ago may not work now. Buyers and markets are rapidly shifting. I don't take a cookie cutter approach – but instead combine tools, tech, and a testing mindset to crack that ceiling you're pushing up against.
I help you consolidate learnings from the market and your users and build on what you have to get you to the next stage of growth. I focus on both the front-end (acquisition) and the back-end (reducing churn) as your end-to-end go-to-market partner. I bring both a Marketing and Sales skillset to design a custom approach that speaks to what your buyer is searching for, knocks down objections, provides the key details they need to make a purchase decision, and nudges them forward every step of the way.
Unlike other Fractional resources out there – I am a practitioner and hands-on HubSpot, Salesforce, and RevOps expert, with 22+ years' experience in Marketing, website design, and data-driven decision-making.
Landing page conversion improvement
Custom solutions that fit each unique business, creating long-term value for clients.
Carly has a world of knowledge in marketing and sales and is able to deliver high quality work at all altitudes (from strategy to tactical operations). She gave us insight into our growth and sales strategy and rolled up the sleeves to get the work done.
Carly really cares about the success of your business. She is invested in her customers and is thorough and thoughtful in her feedback and suggestions. Since we started working with her our online sales are up 80%!
Carly's advice in my business helped us sign on new strategic partners and expand our product portfolio. Our new clients, partners, and distributors love our new branding strategy and we have experienced incredibly strong growth from implementing it. And it's all thanks to Carly's advice.
What an incredible zero-to-one marketing firm! Like most startups at the moment of early traction, we couldn't hire a marketing person but needed expertise. Carly has been a strategic partner that helped us develop and deploy strategies and adapt to new learnings in the market with customers. I feel fortunate to have found an expert who specializes in bringing early-stage companies to market.
VENTURE CAPITAL & ACCELERATOR
PARTNERS
So, you made it to the bottom.
Ready to grow to the next level?